Cuban cinema offers a plethora of exciting films, making it a unique opportunity to get to know Cuba outside its borders. Cuban cinema most often deals with Cuban social themes, which allows the viewer a unique immersion in the daily life of Cubans.
In this article, I would like to share with you the films that have impressed me the most and that I have loved the most of Cuban cinema. You can find some streaming them on the internet. Many other Cuban films outside my list are also of very good quality.
If you're traveling in Cuba, I can't recommend you go to one of Havana's many movie theaters. In a mythical room like the Yara or in a multiplex like the Multiciné Infanta or the cinema La Rampa, you can see Cuban or foreign films, all in VO and vibrate in unison with other Cuban spectators. The cinema place varies between 10 cup (0.50 cts) for 2D films and 30 cup (1.50) for 3D movies, making it certainly the cheapest admissions on the planet! You can find a list of cinemas in the "Get out in Havana" tab on this site.
During the year, there are many film festivals in Havana such as the International Festival of New Latin American Cinema (in December) or the French Film Festival in Cuba (in April).
Cuban movies to watch
"Fresa y Chocolate"
Fresa y Chocolate is THE cult film of Cuban cinema. Released in 1993, it tells the story of Diego, a educated Cuban homosexual and David, a straight university student and communist activist. This film has received many awards. Its title is inspired by the scents of strawberry and chocolate ice cream, which Diego and David consume during several scenes shot in the mythical Coppelia of Havana, a park dedicated to ice creams.
"7 das en La Habana"
7 das en La Habana (7 days in Havana) is a 2012 film directed by Benicio del Toro. Many well-known personalities are part of the Casting, including Emir Kusturica who plays his own role, Alexander Abreu driver in the film, but great Cuban jazz musician in real life or Elia Suleiman, Palestinian director and actor who also plays its own role. The film consists of seven chapters that each tell a day of the week through the daily life of a different character, in Havana.
"Ultimos deas en La Habana"
Ultimos das en La Habana (Last Days in Havana) is a 2016 film that tells the story of Diego, a Cuban who is dying of AIDS in Havana, with all that it entails. A melancholy and joyful film at the same time.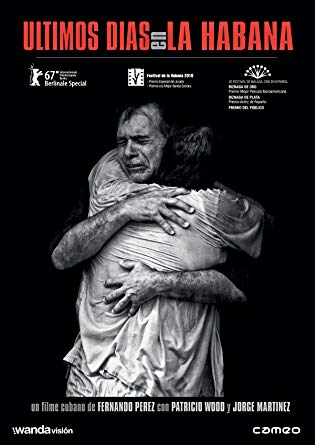 "Fatima o el parque de la Fraternidad"
Fatima o el parque de la Fraternidad (Fatima or the fraternity park) was released in 2016 and tells the story of Manolito, born in the province set and who immigrated to Havana. The virgin of Fatima appeared to him when he was a child. In Havana, Manolito falls in love with Vaselina, who leads her to disguise herself and start a new life in the world of entertainment and prostitution. The Park of the Fraternidad is a park located on the border of Centro Habana and La Habana vieja (not far from our casa particular).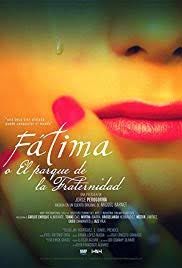 "Vestido de Novia"
Vestido de Novia (Dressed as a bride) is a 2014 drama film about a Havana nurse whose life is shaken by a risen fact from her past. She no longer feels in conformity with the life she leads and returns to sing in the male choir in which she worked before she met her husband. When the secret is revealed, husbands and wives find themselves exposed to the machismo and patriarchy of Cuban society.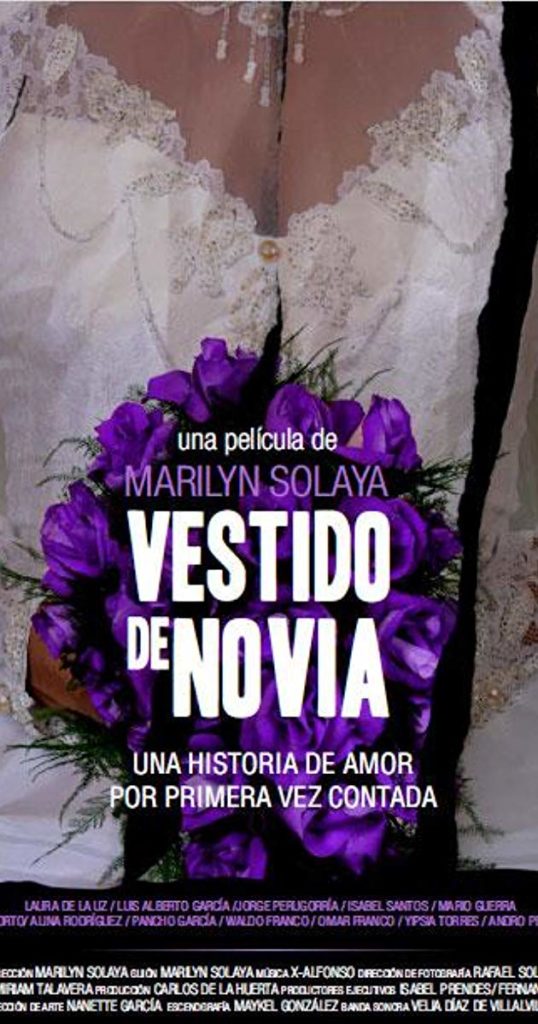 "Viva"
Film released in 2015. In a working-class area of Havana, Jess, a young gay man who was erased and penniless, works as a wig maker at the Palermo Cabaret, where transsexuals occur. Moved by the beauty of transvestites, he dreams of going on stage and auditions with his boss and spiritual father, Mama. His shyness makes him miss his first performance, especially since he is assaulted in the middle of a show by unknown.
"Estéban"
Film of 2016 that tells the story of Estéban, a 9-year-old who discovers by chance his innate talent for music, especially the piano. Despite the difficulties that stand in his way, his perseverance will transform his world and the people around him. The musical direction of the film is led by the famous Cuban musician Chucho Valdés.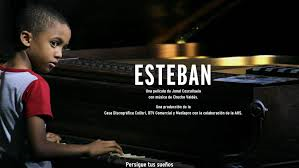 "Yuli"
Film released in 2018 that traces the life of Cuban dancer Carlos Acosta, dance legend and first black dancer to perform famous ballet roles, originally written for whites. The film tells of his poor childhood in Havana, until adulthood and how he came to be a star dancer.